Bohemian lace fabric design trends have been here for a long time, and they're here to stay. A bohemian wedding theme is not just about the dress but a lot more than that. The word "Bohemian" refers to a simple, free-spirited lifestyle. The theme emerged as a wedding style in the early 2000s, with influences from the 1960s or 1970s.
The bohemian theme is about an artistic expression of yourself. Even if you can't identify yourself with a hippie-inspired lifestyle, a bohemian-themed wedding will let you celebrate your unique tastes.
When it comes to planning a boho wedding, bohemian lace fabric designs are essential. Here in this blog, we will share the top 9 ideas to try with bohemian lace fabric designs for a minimalistic boho wedding theme.
1. Design a lace wedding dress
The wedding dress is the most important factor as far as deciding your wedding theme is concerned. The bohemian bridal gowns are trendy and perfectly incorporate the romantic and festive vibe. Also, these are perfect for offering you a relaxed, chic bridal look.
There are various bohemian lace fabric designs available that come in light, floaty, floral, and leafy designs. You can use these fabrics to get the perfect boho wedding gown for your big day. These fabrics have connotations of romance, and softness and are inspired by nature or the outdoors.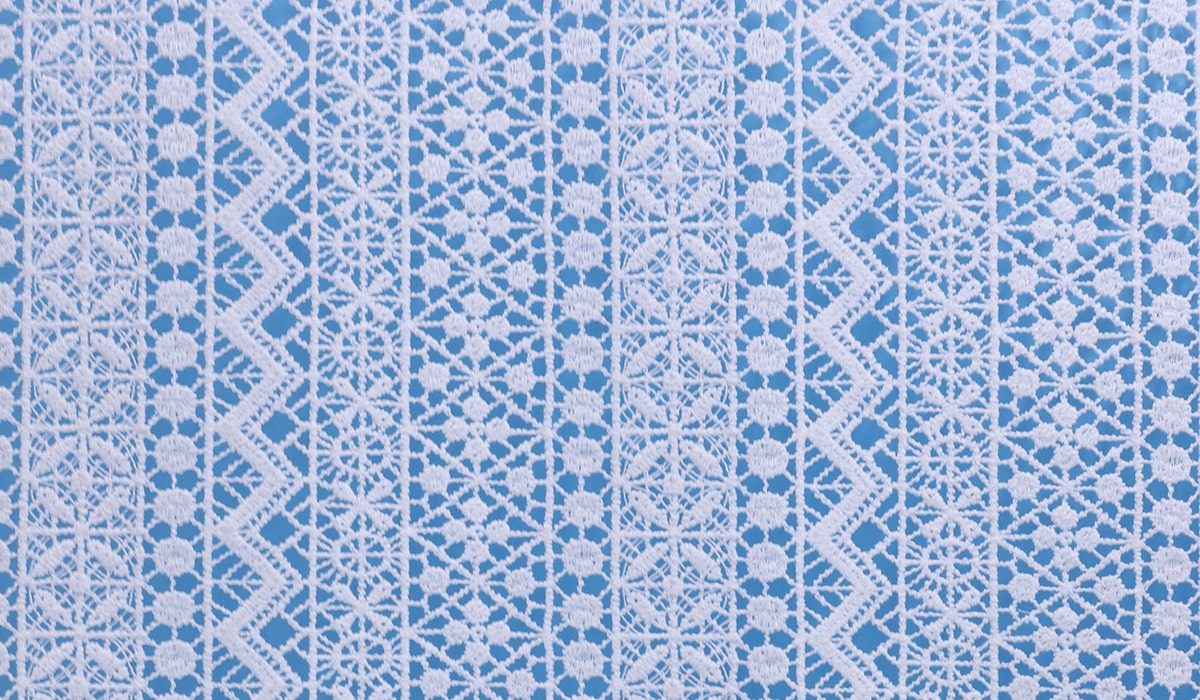 2. Craft wedding invitations with lace
It's the little things that count, especially for a boho lace wedding or a vintage theme. After your wedding dress, your wedding invitations are the second most important thing that will set the tone. Any kind of invitation might help to indicate a theme to your guests.
There are numerous attractive and unique ways in which you can incorporate lace wedding invites into modern wedding attire. Select a lace trim and either wrap it around the invitations or take a small piece to add as a decorative element.
3. Get wedding cakes with edible lace designs
You can use white edible lace for designing a cake perfect for the boho wedding theme. A white wedding cake with white lace, sugar flowers as patterns, and some fresh flowers and greenery adds a touch of class.
Choose a single white flower or a mix of flowers and greenery in different colours to give your cake a more modern look.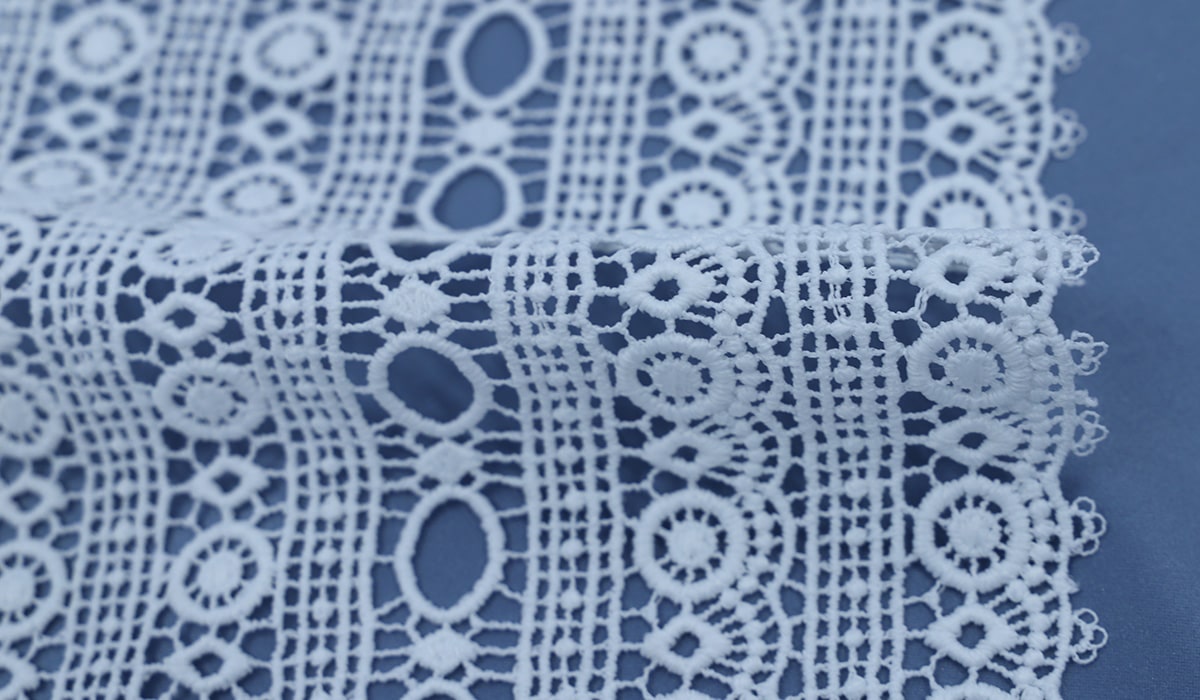 4. Decorate the tables with lace fabric
Decorating a wedding table with bohemian lace fabric is easy. All you need is a table, a lovely lace cover or runner, some antique dinnerware of the sort with the floral décor on it, and a classic centrepiece since the lace material will do all the talking.
Look for some Pinterest-worthy dinner and dessert tablescape ideas on the internet and select one that complements your wedding theme.
5. Don't forget the chairs
Ditch the traditional Mr. and Mrs. signs on the wedding chairs. To complement your boho wedding theme, tie the boho lace material with a few embellishments or flower elements and get a fancy look.
Apart from that, you can simply tie a bow or cover it up with bohemian lace fabric designs. Either way, the graceful lace designs will make the theme stand out.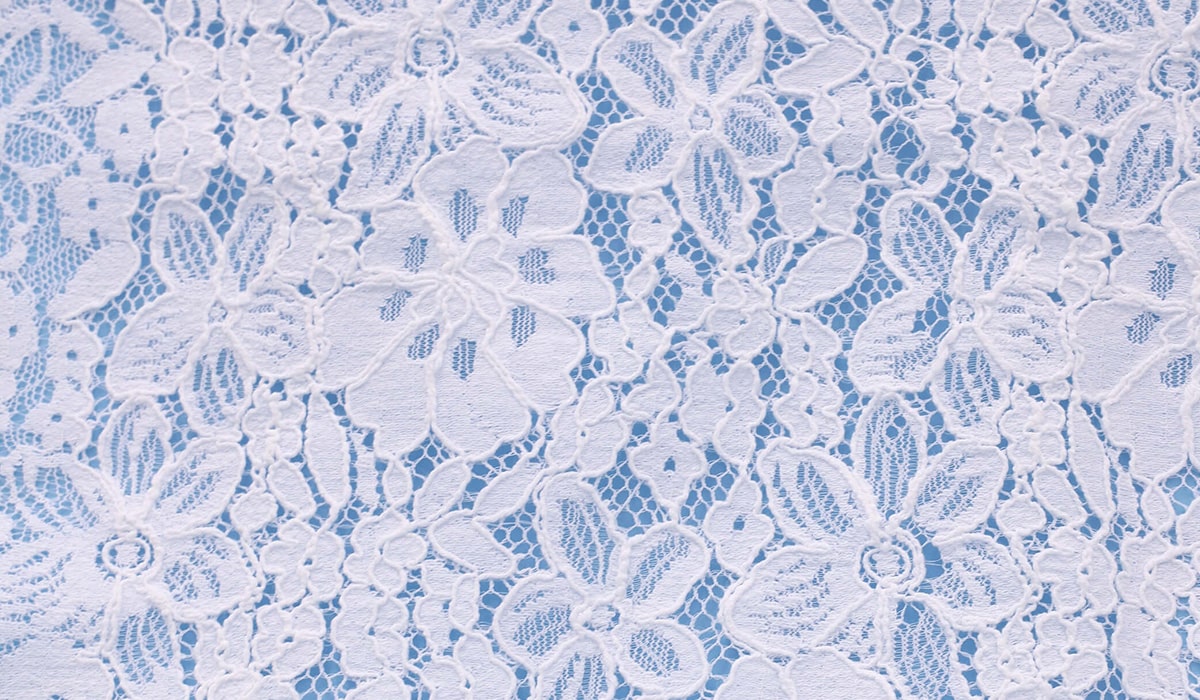 6. Lace-decorated centrepieces
As wedding centrepieces, Mason jars are now trendy. Their distinctive form adds a natural aesthetic to any space. The mix of burlap and lace is a great choice for your centrepieces. Simply wrap them around the mason jars and place your preferred flowers inside.
You may also wrap perfumed candles in lace according to the theme. Also, use embroidered napkins in place of traditional ones to bring a vintage touch to the reception of your wedding.
7. A wedding photo booth decoration in lace
Your wedding photographs are something you are going to cherish forever. Thus, it's extremely important that you choose the right design aligned with your boho wedding theme. You can hang up the bohemian lace fabric designs on the ceremony arch.
Or you can replicate the same idea of hanging exquisitely embroidered boho lace material on the wall behind your reception centre table. It will give a romantic backdrop perfectly complimenting your boho wedding theme.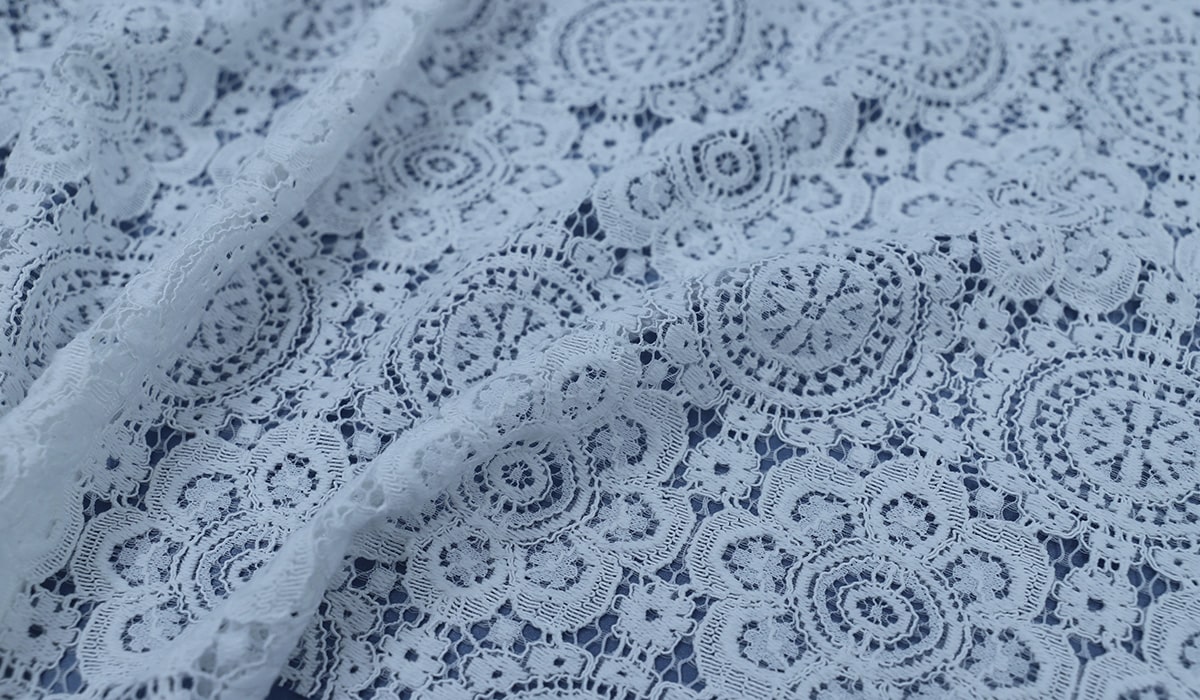 8. Lace-decorated wedding lantern
Lace-decorated wedding lanterns are in style these days. There are ready-made lace lanterns available in the market that you can use to decorate the place around. Also, you can separately get the boho lace fabric and create your DIY lace lantern.
It's possible to use both small and large lanterns designed with boho lace and hang them using a clear fishing line in a floating manner.
9. Lace wedding bouquet
The flower bouquet symbolises hope and new beginnings for the new bride. You can design the bouquet using floral lace to perfectly complement your boho wedding theme. Opt for a lovely white monochromatic bridal bouquet made of roses, ranunculus, fern, ruscus, silver dollar eucalyptus, micro gypsophila, ming fern, leatherleaf fern, and neutral rice flower accents, and finished with champagne boho lace ribbon.
Conclusion
Natural, rustic, and antique elements come together in boho wedding decor. Now that you have these ideas to try with boho lace fabrics, you can plan the perfect bohemian-themed wedding. Pick some, or all, of these suggestions to create a memorable wedding experience for your guests.