As a wedding dress fabric, silk is well coveted by the brides. It's gorgeous, classy, and extraordinarily classy. The breathtaking beauty of the silk gowns makes them a versatile choice and a perfect mix of comfort and style. If you are someone who is in love with traditional grace yet cannot part away from the current trends, a silk bridal outfit is ideal for you. Silk is a natural, pure, and flowing fabric and the dresses designed from this fabric reflect an alluring feminine grace.
When Silk Became Mainstream in Wedding Fashion?
Originated in China, this fabric became a part and parcel of the cultural heritage of the country. Even though structured linen and cotton were quite popular then, the shine of silk was unparalleled. Quite obviously, silk fabrics won hearts when brides were looking for something different and classy.  
Silk Drapes Effortlessly
Silk is basically a fine thread but the strongest natural fiber in the world. Its fluid consistency makes it extremely comfortable on the human skin. This comes with an exclusive radiance no other fabric possesses. For floor-length flowy drapes, silk makes a great fabric. The softness of the fabric is unparalleled, and the soft drape also does not feel heavy. So, this makes it a beautiful choice for bridal outfits.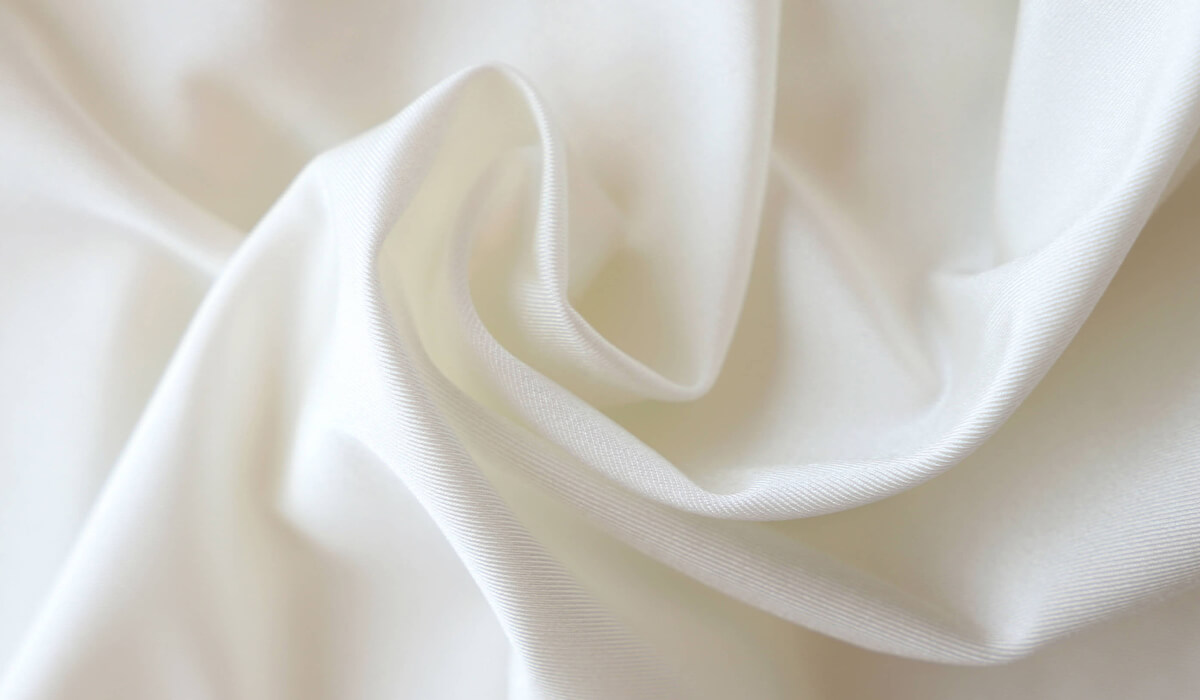 The Comfort of Silk Drapes
The best part of silk is the fabric cools and warms simultaneously. As a result, it makes a great choice for both summer and winter outfits. Also, it can absorb moisture without making you feel damp. It will absorb perspiration while letting your skin breathe. For brides who are sensitive to heat can opt for silk to keep the body temperature comfortable during the intense sunny day.
Silk is a Strong Natural Fabric
This fluid fabric is extremely flexible yet pretty strong. It looks delicate but quite robust and easily bounces back to its original shape and shines with regular maintenance. Its smooth surface defies soil and odor, so frequent cleaning is not needed. But, right after wearing it on your wedding day, you must clean the silk outfit, because if there are any spots or stains caused by wine or food, they must be removed as soon as possible. The fabric is wrinkled and tear-resistant, hypoallergenic, and easy to take care of.
Silk is a Sustainable Choice!
Silk is sourced naturally and is never treated with additives. Also, it's eco-friendly because it's reusable, recycled, or remade into something else. Also, if you wish to colour your silk wedding outfit after a few years, you can do so easily because silk fabric holds the dye really well, as compared to polyester.
You Deserve the Best!
From royal princesses to celebrities, silk is adored by everyone. It is astoundingly beautiful and brings you the right mix of comfort and style. This magical fabric and comfortable to wear. No doubt, for weaving wedding dresses, silk makes an excellent choice.
However, it's important to store your silk garments properly. Either fold it in breathable cotton or fleece bags or hung it using a proper dress cover. Make sure, you keep this a dark, dry place. Avoid plastic sealed containers, as they may accumulate moisture eventually turning your silk dress yellow. Moreover, moisture allows moth eggs to thrive and damage your dress.