Instruction to find fabrics:
Step-1. Select the dress for which fabrics needed.
Step-2. Click on the find button
Step-3. Choose the number for the fabrics from the dress.
Step-4. Match the number from right side list of fabrics
Step-5. Click on "View" button to see the details and price list of the fabrics.
Step-6. Enter quantity and click on "Add" button for add to cart.
About Us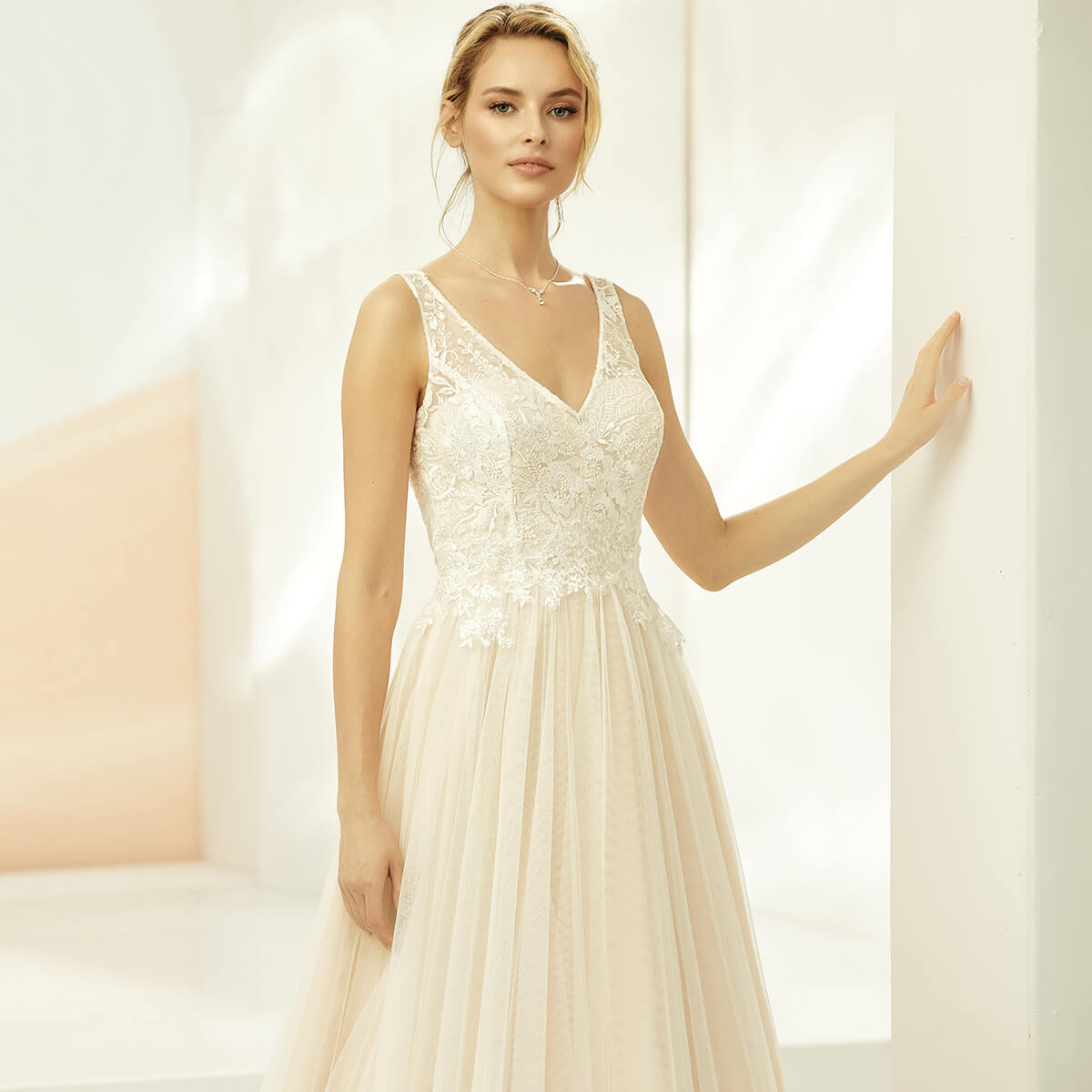 Wedding Fabrics is an online bridal material and textile shop of the leading and award-winning European bridal fashion house Bianco Evento GmbH. Set up in the year 2020, Wedding Fabrics offers a wide collection of the finest bridal fabrics, laces, trims and other styling accessories for making stunning weddings dresses, gowns and bridal accessories. From exquisite laces like Guipure to sequined appliques, trims and rich fabrics like Mikado and chiffon, Wedding Fabrics has an indulgent gamut of bridal fabrics!
As an online shop of Bianco Evento, we carry forward the decade-long legacy of our brand that has over 20 years of experience in choosing, sorting, sourcing and styling fabrics to make award-winning bridal fashion! With over 10 years of experience in designing and manufacturing high-quality bridal fashion that has been winning accolades around the world, Bianco Evento specializes in sourcing the finest fabrics from the world over.
Following this tradition of expertise and uncompromised integrity and passion, we strive to bring to you the highest quality bridal fabrics. We are continuously and diligently keeping up to the latest trends in bridal fashion to add to our range of products, besides our already excellent collection of pure fabrics and exclusive styling accessories.