Breezy and balmy summer by the British seas certainly make a breathtaking wedding destination. But, for the summer brides preparing for a luxurious beach ceremony, choosing the outfit is the crucial part of the entire planning process. Sun and sands though notch up a dream destination, can also cause a lot of perspiration if your outfit is not breezy enough. And going for chiffon is the best thing ever.
Chiffon is Designers' Favourite
For designers, chiffon is the preferred choice for summer outfits as they are incredibly sheer, breathable, and lightweight. Dresses weaved with chiffon gives a flowy yet weightless look, which makes them the perfect option for beach wedding. For layered dresses, chiffon makes a great choice. In spite of being extremely lightweight, chiffon drapes look heavy in the outside and heavenly on the inside. Made from cotton, silk, rayon and sometimes synthetic fibers, chiffon give off a classy and sophisticated feel when it comes to bridal outfits for beach nuptial.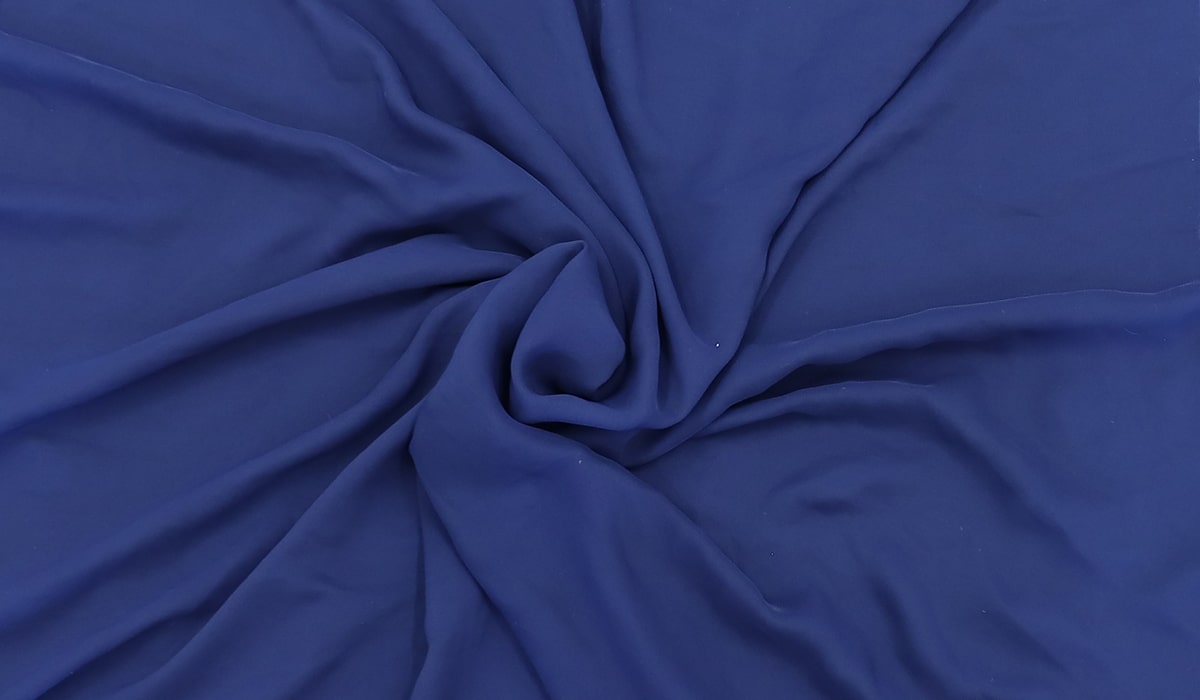 You'll Love the Flow of Chiffon Dresses
May be a lot of times, you've fallen for the looks that celebrities have donned on their wedding, and somewhere nurtured a desire to look the same on your big day. Chiffon's extraordinary flow gives you a princess look something that you have had always in your dreams.
This fabric is designed with a loose plain weave which lends it a superb flowy quality. The biggest advantage of chiffon is that even after its excellent flow, it would not cling to the body too much, thus offering a breezy look, which you 'd need the most under the sultry sun on the beach. However, it would still look good as it falls down the body. Even when it is made from metallic yarns chiffon fabric would still fall gracefully.
Flowy skirts with plenty of fluttering ruffles and dresses with long, flared sleeves are best designed with lightweight fabric. For some added grandeur, flowy chiffon skirts can be trimmed with beautiful lace.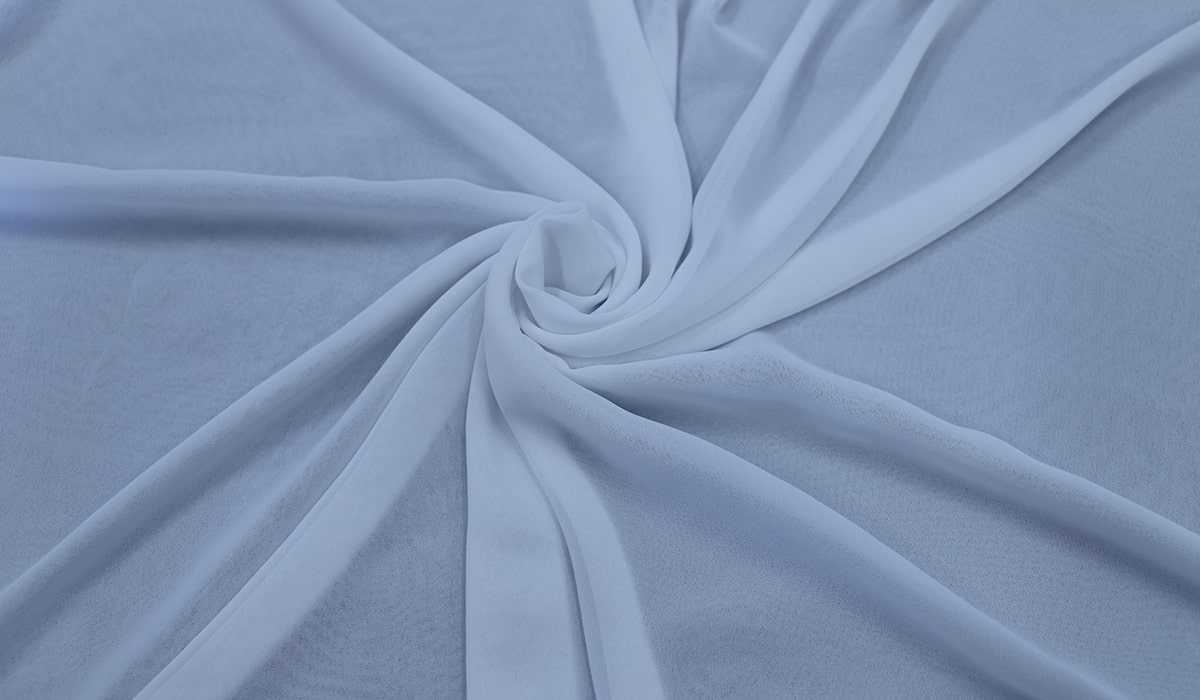 The Breezy Silhouette of Chiffon is Pure Love
Chiffon is loosely woven and for that matter chiffon outfits are always breezy. But chiffons can hold the lining well, which gives them strength and opacity. Hence, a chiffon outfit no matter how breeze it appears, are not actually transparent. With a proper lining, chiffon can prevent seam slipping, no matter how loosely fit it appears. Pulling of yarns and snagging can also be prevented if chiffon drapes are properly lined up.
Chiffon is Stretchy
Chiffon as a fabric is designed from twisted yarns, which lends a characteristic stretch to it. It is great for sewing too. From firm fitting garments to the loose fit patterns, chiffons exceptional stretch makes it a fantastic choice.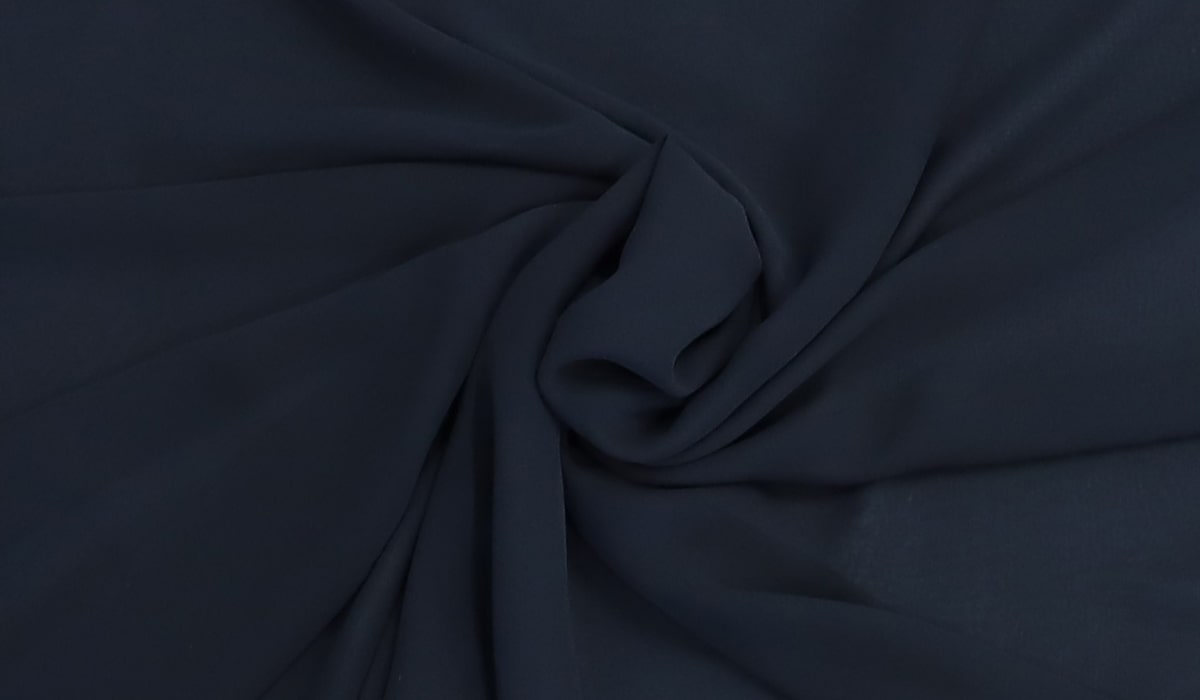 Brides Love the Luster and Feel of Chiffon
Chiffon is coveted by the summer brides for its shimmer and luster. Especially for the beach event, where you're definitely expecting some great clicks, your outfit has a part to play. And with the luster of chiffon, you have literally everything for insta-worthy clicks.
The unique look and comfortable feel are the added advantage. What's more! Chiffon, being extremely lightweight gives off a slimming look and a luxurious feel.
Chiffon is Available in a Bevy of Fiber Variants
Chiffon is basically the fiber, or the yarn derived from materials like silk, rayon, and polyester. All three materials are considered excellent for the summer brides. Lately, another variant called synthetic fibers are also available for dressmaking due to its soft and comfortable texture. However, for beach wedding brides can opt for chiffon derived from rayon or polyester instead of the ones derived from silk.
Synthetic chiffon though offers sheen that resembles silk, but it's way more breathable than the silk chiffon. Moreover, dresses oven with synthetic chiffon are inexpensive than the ones designed from silk.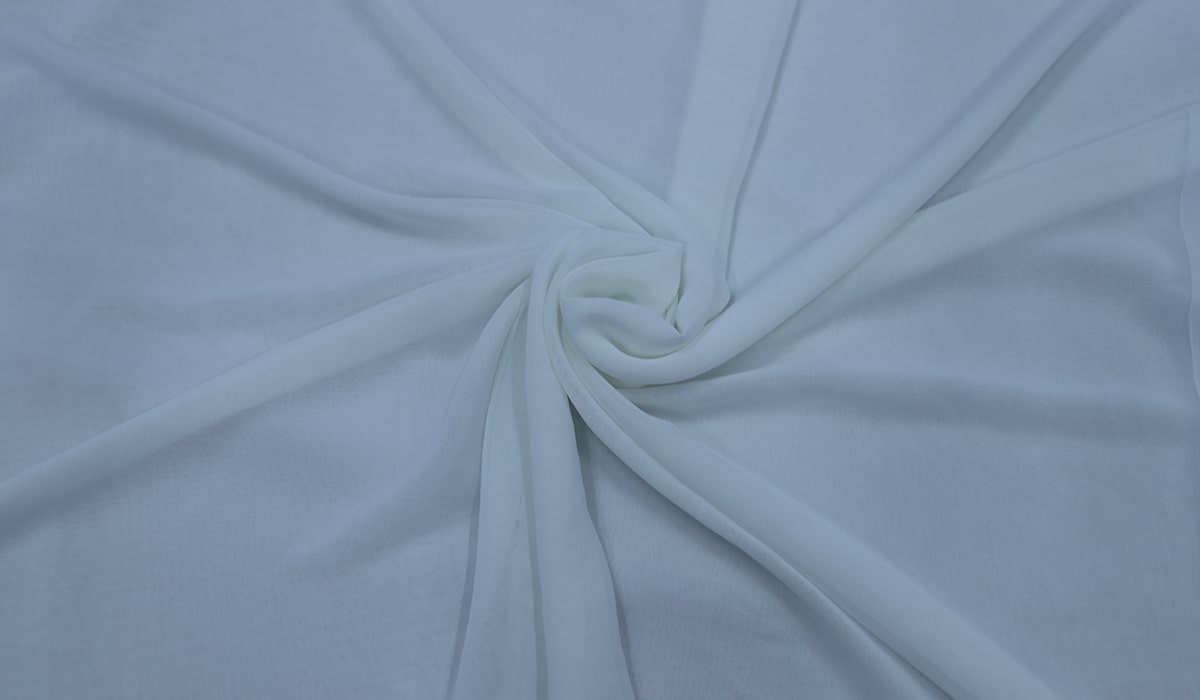 Chiffon Does not Shrink
Thanks to the soft and slippery feel of the chiffon that it does not shrink. And that's why chiffon makes a great fabric to stitch gowns, scarves, maxi dresses and sometimes also make a self-lining for chiffon dresses. Though sewing chiffon is quite a challenge, you can be assured that your chiffon bridal outfit won't shrink or split even for years.
To give it some volume, designers sometimes use tissue paper in between layers of chiffon fabric. The paper actually prevents the fabric from slipping down or shifting.
The Takeaway
Your wedding dress shopping involves a lot of planning and a world of excitement. But, when it comes to beach wedding, you need to take care of your comfort while making plans for a sophisticated look. From that perspective, chiffon makes a coveted choice. With it, you can pull up a balmy casual look while making a style statement.